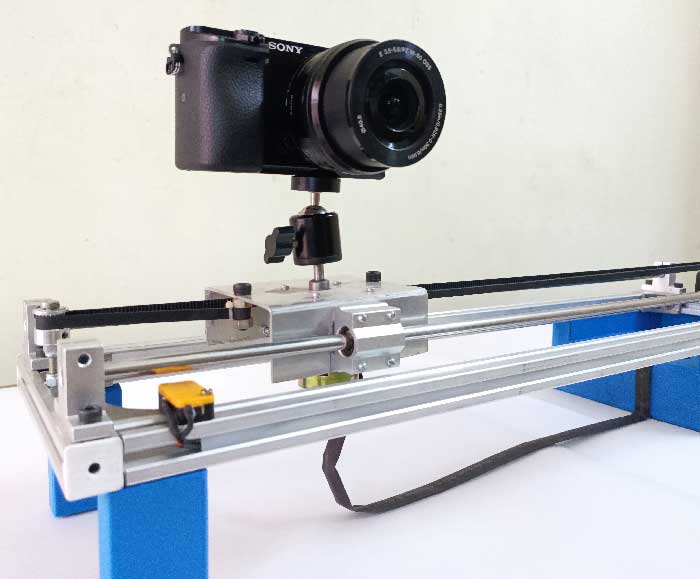 CineSlider for Cinematographer
Compu Drive System has developed a CineSlider, a robotic-designed 24-inch motorized dolly slider the must-have gadget for cinematic film and time-lapse photography. This slider also has a 360 Degree camera clockwise and anticlockwise panning to have the best cinematography video shots. The speed of the slider is adjustable according to needs. Vertical sliding and panning shots are also possible with this slider. A lithium-ion battery powers this CineSlider and gives an 18-hour continuous runtime.
This CineSlider is compact and lightweight, making it ideal for carrying in a backpack. It can support any DSLR camera load weighing up to 1.5 kg, including flush or LED lighting.
As a result, CineSlider is a must-have gadget for all cinematographer.

Information on various CineSlider models
Basic  – In this model, all control switches are on the CineSlider.
Super – This model is RF wireless controlled and can be operated remotely from 10 meters away from CineSlider. (Camera remote must for this Super Model)
Advance – This model's whole operation can be managed over Bluetooth using an Android app.
Price details
1.       Basic        >         Rs. 17,500/-
2.       Super       >         Rs. 22,500/-
3.       Advance >          Rs. 35,000/-