Hi! Are You Looking for Product Designer in India?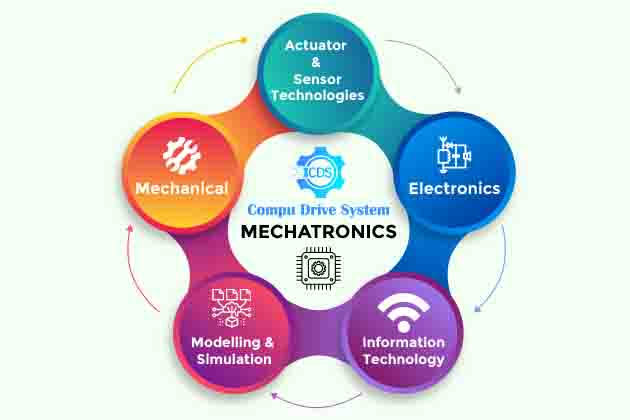 From Team: The Compu Drive System
Let us say a word or two about us— Team Compu Drive System. We are a company bagging the wealth of 30 long years of existence. Our clients recognize us as a one-stop solution for all the prototype product designer needs. Earning ourselves a good name, and fame we have established our anchor, quite stably in the market, as an Electronic & Mechatronics product designer Business Firm.
The designing procedure of prototyping is like a continuum. The series is a chain of three continuous blocks— first is the formulation of the designing idea, second, comes the step of prototyping, and the last step is the manufacturing part of the desired product.
Our expertise As Product Designer
Our expertise is both varied and vivid. We are a sought-after name in the following fields of product design—
Electronic Circuit Design / PCB in Electronics Design / PCB Fabrication
Electronic / Mechatronics Prototype Product Design
IoT Based Smart Home / Office Automation Project Design
Industrial Automation & Control Design
Human Machine Interface Design
Transducer Based Electronic Projects
Medical Equipment Design
Embedded System & Microcontroller Programming
Android & PC based Application Design
Fibre Optics Based Hybrid Solar Projects
3D Printing & Enclosure Design
These prototype product projects can range from a minimum of $40 (the Indian equivalent is 3000 rupees) and can go up to $47,000 (Indian equivalent is 35 Lakhs). Our sole concern is to manifest the flickers of your prototyping desires into reality.
We fall back upon the latest, innovative, intelligent, and smart prototyping model designing on a pan India, and global basis. We fix our Hawk-like attention to maximize the Return on Investment (ROI) of your business that strengthens our mutual benefits.
Compu Drive System has created top-class prototype product automated machines for home, office, to industry. We have manufactured Electronics Circuit Design, Microcontroller, Embedded Programming, and Mechatronics designs that have earned us the name of being one of the best product designer business houses in Kolkata and India.
All our projects are done by us, using in-house tools, and cut-edge procedures that are completely our own. Achieving the apogee of perfection our team has till now performed Prototype Product building in the areas of conceptualizing designs, R&D, electronic circuit designs, PCB Design, Mechanical 2D & 3D designs, PCB assembly, embedded programming, PC interface, and smartphone application development.
Each of these projects that Compu drive had undertaken generated top-class results and accuracy in proper functionality by selecting proper transducers and keeping the whole thing miniaturized. The total complexity of the whole process is beyond mere explanations. Yet it is our thrive for innovation that has kept Compu Drive System going for so long.
Compu Drive System values its clients before everything. We fix our intention in providing the client with the best possible results, that cost-effectively satisfy all their needs. Team Compu Drive is proud to delineate that two of our recent projects have earned US patients for their exclusivity and excellent product quality. 
Compu Drive System and its highly professional team have made us a trustworthy partner which caters to and solves the prototype product design needs of our clients strewn across India, China, the USA, UK, Afghanistan, Qatar, and several places.
We are always thinking and challenging but ourselves. So, to design your Smart Electronic Model Product, contact us and schedule your free consultation call. We also respect your privacy and have a provision for a non-disclosure agreement via our official website. We are more than eager to generate your copy and send it via email. Call / Whatsapp us at  +91 9831092629